Bioracer, Belgian manufacturer and designer of cycling apparel and other sportswear, originally outsourced their online sales to multiple distributors. As performance was lagging and product page quality was poor, they came to us to take over their online business.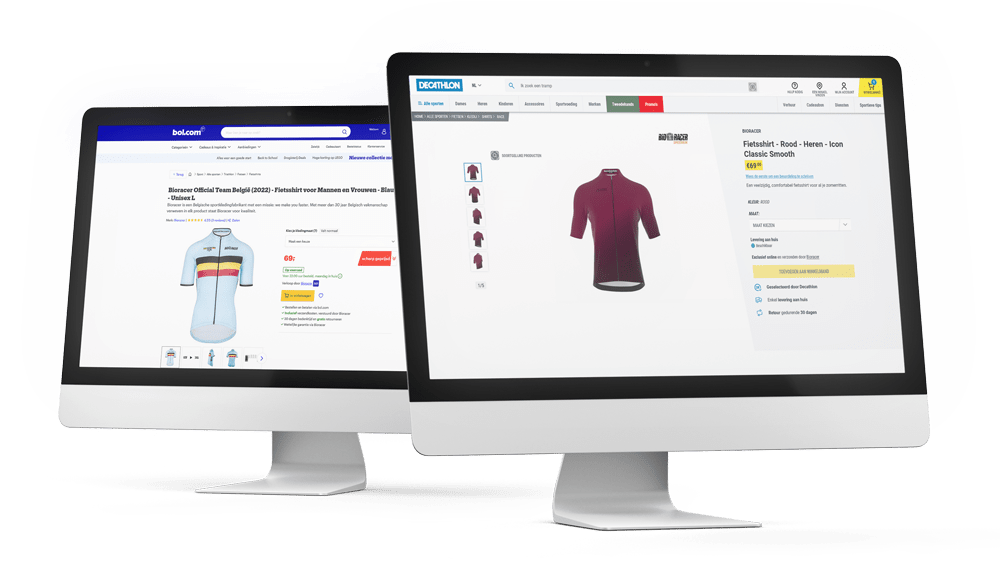 In 1986, Raymound Vanstraelen founded Bioracer with a clear purpose to measure and study the athlete in motion in order to optimize cycling performance. They brought numerous innovations in cycling, such as seamless seat cushions and seamless aero suits. To ensure consistent quality and full control, they own their own factories in Europe. Today, Bioracer is the proud partner of many prestigious cycling teams, such as the Belgian Cycling team and the Ineos Grenadiers. Besides cycling, they also offer apparel for ice skating, athletics and skiing.
In all honesty, the Bioracer product pages were a bit of a mess when we took over. We cleaned everything up and set it up for success.
Overtake buy box
from non-compliant sellers.
Clean up
product pages and onboard new marketplaces.
Avoid
price
and margin erosion.
Align
promos to support their omnichannel approach.
Thanks to Distrilink, we launched flawlessly on marketplaces like Bol and Decathlon. As we could not put enough time and energy into the project ourselves, we are very happy that Distrilink took over. Since then, our online sales have increased tremendously in a short time and have become an important part of our sales strategy. It is a pleasure working with the Distrilink team, as they can bring the right expertise at the right time.

Piet Renson
Head of Business Development BIORACER